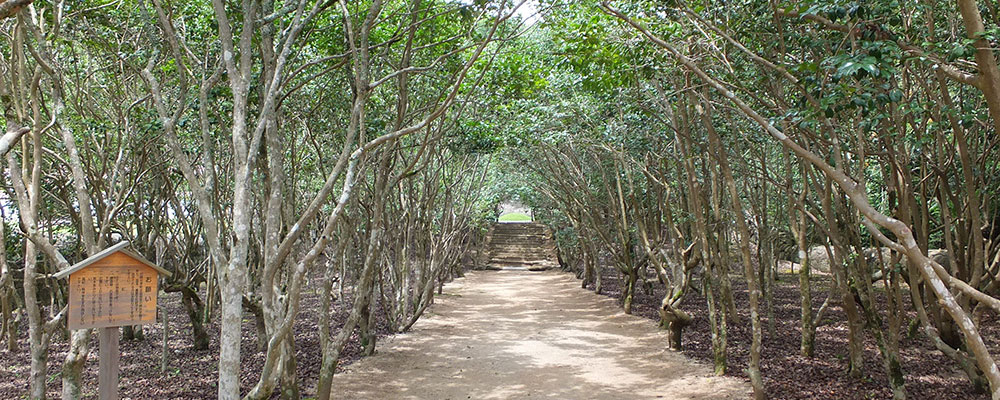 Special historic spot Former Shizutani school


Tsubakiyama ( Camellia Hill )
This is the hill to hold a memorial service for Ikeda Mitsumasa, called as "Gonassho".
Some of his hair, nails and teeth were interred here.
Since camellia(japonica) was planted round about this place, it was called as "Tsubakiyama( Camellia Hill)".
There are nearly 400 camellias(japonica) planted here.