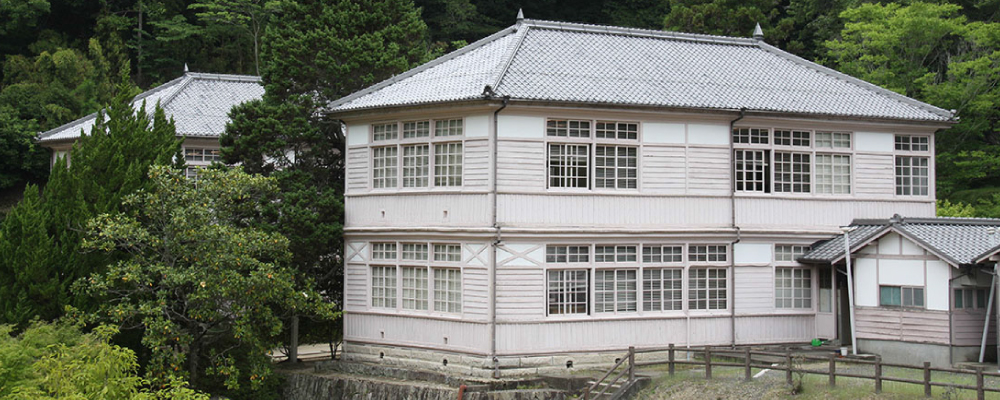 Registered tangible cultural properties 


History Museum
This Museum was built on the site of the dormitory in 1905( Meiji 38th ) as a private junior high school.
From then, It had been used as a school building until 1964( Showa 39th ).
After that, Shizutani School, Okayama Youth Education Center was established, and it had been used until 1991( Heisei 3rd ), then it has been used as Museum since 1995( Heisei 7th ).
This is a building designed by Egawa Saburohachi, architect who came from Aizu province.